Yes, it's been rolling around in the back of my head for a while, but it's time to re-launch this thing. Summer of 2010 is, alas, behind us, and it's as good a time as any to bring the blog back to
benconrad.com
. (I've also re-designed the site, for what it's worth.)
So unlike my last rather unfocused attempt at a blog, this one will serve basically one purpose: to introduce artists whom I have recently discovered. They may have been
your
favorite painter/singer/author/whatever for decades, but if they're new to me, they're fair game. I'll also sometimes write mini-reviews of shows I've seen or relevant news about myself, but I'll try to keep the focus tight on the newbies.
To wit, one photographer and one movie/filmmaker who have recently caught my attention:
Valérie Belin
: I caught this French photographer's show at
Sikkema Jenkins
before they closed for the summer. She has a series of creepy portraits of live human beings who are made to look eerily manequin-like. Interestingly, she chose to juxtapose these portraits with lush color photographs of still lives (mostly fruit) that pulsed with life, taking life from the living and bestowing it to the non-living.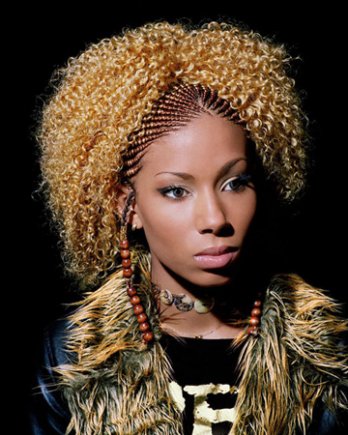 Ink
, written & directed by
Jamin Wayans
: I stumbled across the preview for this movie (see below) on some random DVD & thought it looked interesting. I enjoyed it so much that now I've become obsessed by the fact that nobody has heard of it. It doesn't even have enough reviews on
rottentomatoes
to warrant a rating, but one of the few there calls it
"absolutely one of the best movies of 2009."
I couldn't agree more. You owe it to yourself to check this one out. (It's available to watch instantly on
Netflix
, btw.)
Winans also wrote the haunting score & did most of the special effects himself. Clearly he's one towatch.
See, short & sweet. I'm a blogger who cares about my readers' busy, busy schedules. Thanks for droppin' by....